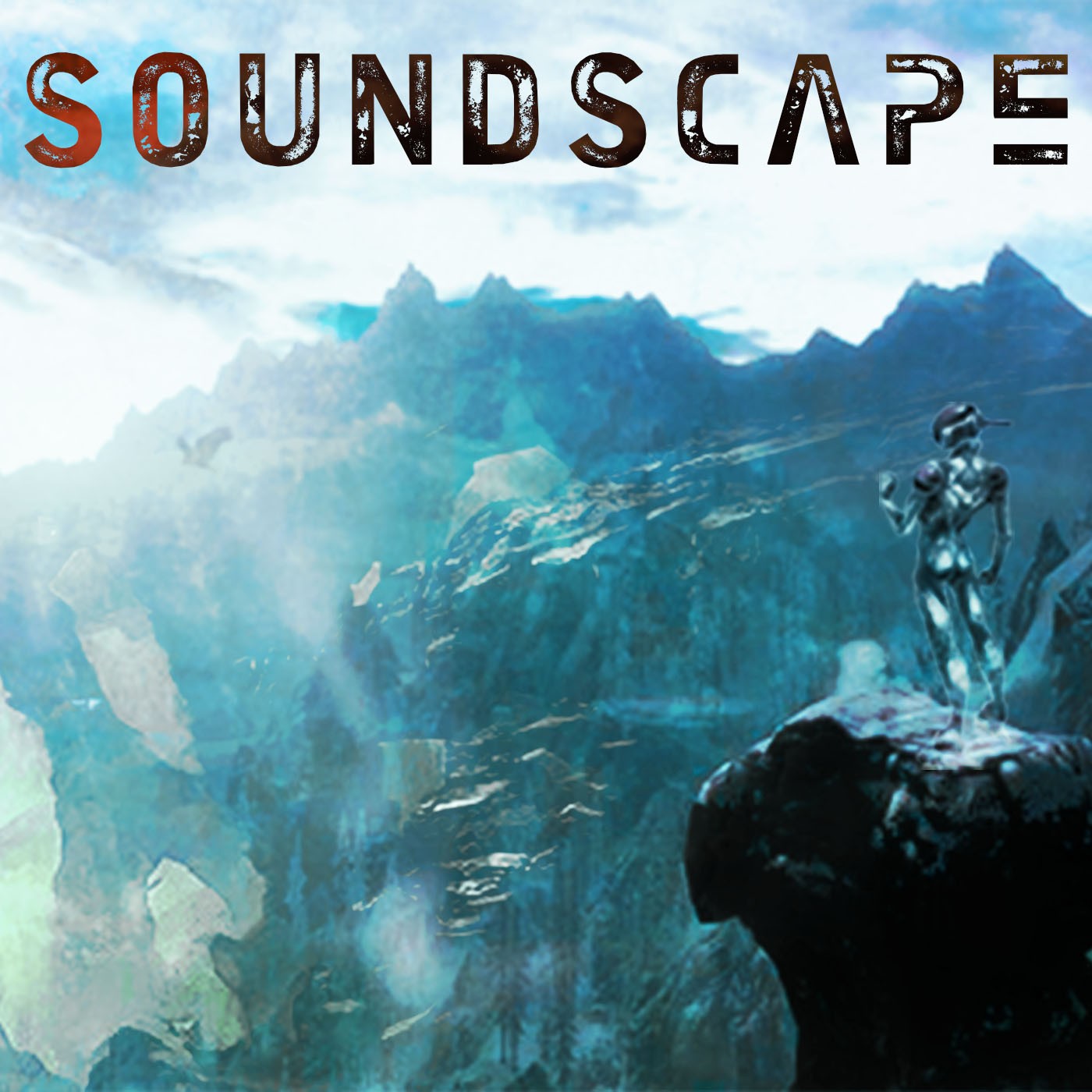 The summer has been a wonderfully busy time for us here at Soundscape. We have spent a lot of time galivanting around, playing games, and getting ready to adopt a child. These are all good things and I feel wonderfully blessed to have spent my summer doing things I love. However, we have not been able to keep Soundscape up and running very often. So this episode is to say, fear not, we have not forgooten or foresaken all you wonderful prog fans. 
So I have called this episode "At a Siding", as it feels the journey of summer has been very much in need of a respite. This show is more of a respite from the rigors of trying to make the Soundscape brand. I ditched theme, and contrived playlists in this show to really dig into some of the newer stuff and to take a break from the theming. It was nice and relaxing to have that sort of show, one that grew spontaneously out of the moment as it presented itself. There is something to be said for this sort of impulsive play, so we may make it a more regular part of the show. However we will not abandon theming. The nice thing about theming is it hones down the breadth of material, makes us look at one particular area of the vast swath of music available, and ultimatley can create some really wonderful moments of discovery. That said we will return to our previously planned prog metal show in the very near future.
For now, drop into a rather amazing set of new tunes, requests, and meaningful departures. 
Send us your perfect album sides. You know the drill soundscape@progrock.com
Toy Matinee- Last Plane Out
Big Big Train- Keeper of Abbeys
The Tangent- Doctor Linvingstone (I Presume)
Bjorn Riis- The Waves
Cosmograf- Hay-Man
Steven Wilson- Permanating
Bent Knee- Land Animal
KingBathmat- 'Tis Pity She's a Whore
Persona Grata- Orient Express>Venice
Steven Wilson- Pariah
Roger Waters- Smell the Roses
Gov't Mule- Revolution Come, Revolution Go
Gungfly- Polymixia
Cheeto's Magazine- Basket Case
It- The Path of Least Resistance
Big Big Train- The Leaden Stour
Gentle Knife- Plans Askew
Styx- Radio Silence
Encircled- The Monkey Jamboree
Jordan Rudess- J.R. Piano Medley
King Crimson- One Time
Soup- Going Somewhere
Comedy of Errors- Song of Wandering Jacomus
Kant Freud Kafka- Es Quan Dormo Que Hi Veig Clar
Schnauser- Speile Mit Katzen> Spiele Jamgle (Reprise)
Galahad- Marz (And Beyond)
Moon Safari- Sugar Band
Nad Sylvan- The Bride Said No
The Samurai of Prog- Tigers